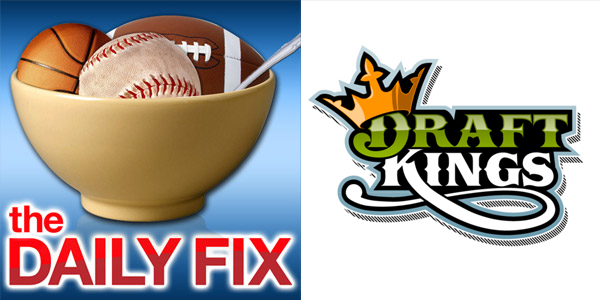 Today's fantasy football daily fix delivers news and notes about Aaron Rodgers, Darren McFadden, and the Cleveland quarterbacks, along with DraftKings Week 14 daily fantasy football D/ST recommendations for the New England Patriots and Kansas City Chiefs.
News & Notes
Aaron Rodgers Throws Footballs, Green Bay Rejoices
Rodgers was limited in practice on Wednesday, but just the fact that he took the field with the team is a massive boon to the Packers' playoff hopes. With its loss in Detroit on Thursday, Green Bay desperately needs a win this week. The decision on Rodgers won't be made until Friday at the earliest, but given that the team hasn't won a game since his injury, I'd say it's worth checking in on later in the week.