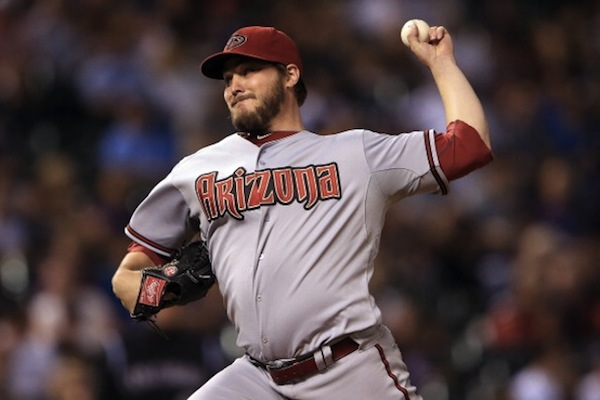 Wade Miley dug himself quite a hole in April, posting a 5.36 ERA and allowing opposing batters to post a .349 wOBA against him. Pitching that poorly in April assures two things: either your line will never look good or you'll have to pitch really, really well the rest of the season to have a decent line. It's difficult to have a good season after spending 42 innings allowing that many runs. Miley's done the latter, for the most part.
Since May 4 (Miley's first May start), Miley has posted a 3.65 ERA (3.61 FIP; 3.25 xFIP) in a little over 103 innings. Perhaps more importantly, Miley's strikeout rate has been well over his career high during this stretch. He's struck out 22% of the batter he's faced in that frame, walking only 6.7%; his career numbers are 18.3% and 6.8%, respectively. Maybe best of all, these extra strikeouts haven't come from nowhere, they're backed up by his swinging strike percentage.
Read the rest of this article by logging in or purchasing The Fix's "Front Office" package
.