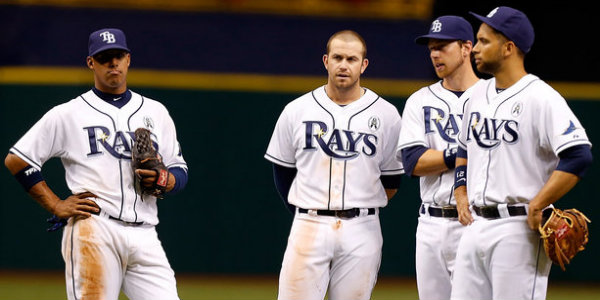 The most exciting advancement in analytics over the past ten years in baseball has been the relationship between fielding and pitching. Ten years ago, even a majority of analysts were discounting the effects of fielding as Voros McCracken's theories on defense independent pitching statistics were taking hold. It isn't so much that McCracken was wrong, but that even he did not have access to the kind of information we have today. It will be exciting to see what the next ten years will hold.
The smarter teams are considering the strengths of their teams in terms of fielding and acquiring pitchers to match those fielders. The transactions must coincide for everything to work properly. Similarly, smart fantasy owners consider the fielding prowess of the teams before they select the pitchers. As we saw with the National League fielding article, when we split the fielding between the infield and the outfield, we will begin to see which pitchers will benefit from their fielding and which pitchers will be hurt by it.
We will be using the Fielding Bible's defensive runs saved (DRS) to gauge the fielding  prowess for each team. We will look only at the projected starters at each spot and what they did in 2013. So, when you look at the following table, it pays to pay attention to the breakdown of the units in addition to the grand total.
| | | | |
| --- | --- | --- | --- |
| | Infield | Outfield | Total |
| Royals | 10 | 46 | 56 |
| Red Sox | 16 | 17 | 33 |
| Orioles | 25 | -4 | 21 |
| Rays | 26 | -8 | 18 |
| Blue Jays | 5 | 9 | 14 |
| Indians | 0 | 11 | 11 |
| Twins | 20 | -12 | 8 |
| Yankees | -6 | 13 | 7 |
| Tigers | 8 | -5 | 3 |
| Rangers | -9 | 9 | 0 |
| Astros | 5 | -9 | -4 |
| White Sox | -1 | -6 | -7 |
| Athletics | -32 | 23 | -9 |
| Mariners | -17 | 1 | -16 |
| Angels | -30 | -7 | -37 |